Xiongan Railway Station nearly complete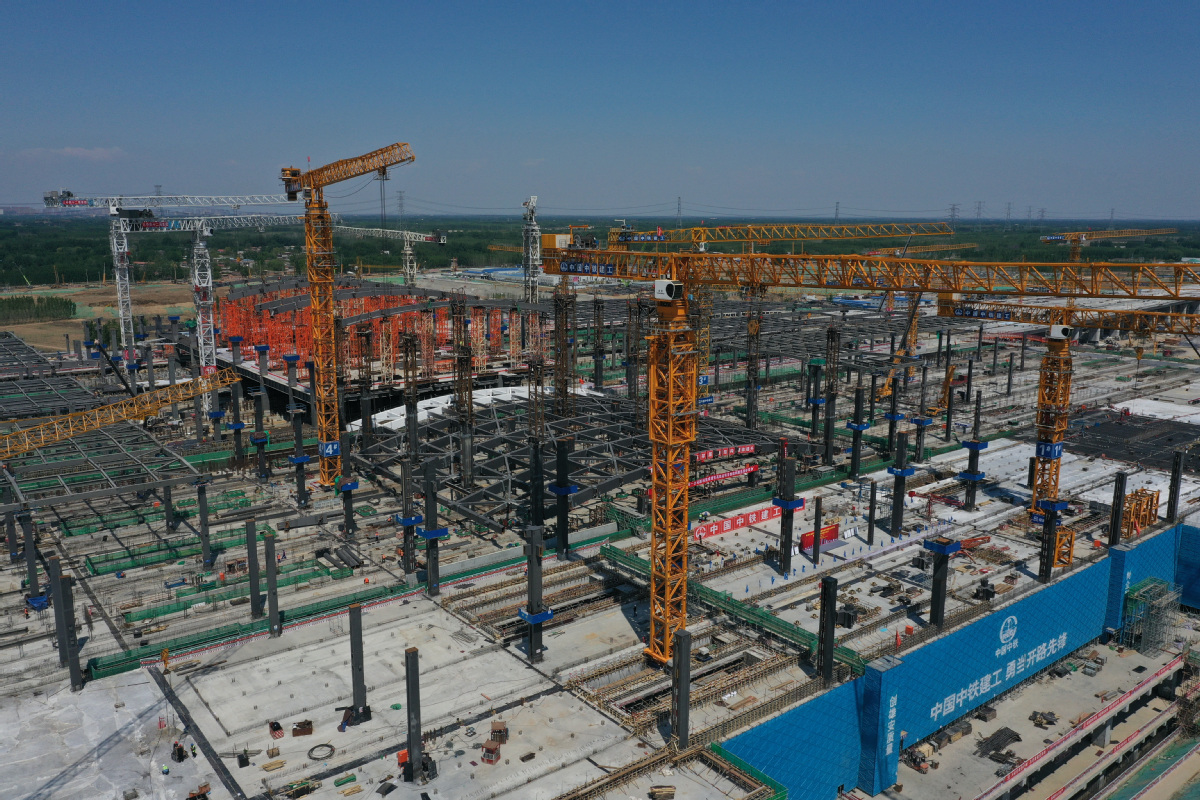 Construction of the main structure of Xiongan Railway Station is expected to be completed on Thursday. The high-speed line will reduce travel time between Beijing and Xiongan New Area in Hebei province to half an hour.
The next stage will be decoration and the installation of mechanical equipment, said Wang Xingyun, Party chief of the Xiongan Railway Station Project Department of China Railway Construction Engineering, one of the station's constructors.
Track-laying work for the line is expected to be finished in the end of May, and tests will be carried out in September. By the end of the year, it will be ready for operations.
In the future, the station, which is located about 100 kilometers southwest of the capital, will also offer high-speed services to Tianjin, about 100 km to the east. The journey to Tianjin will take about 35 minutes, according to the builder.