Beijing Xiaotangshan Hospital closes as last COVID-19 patients leave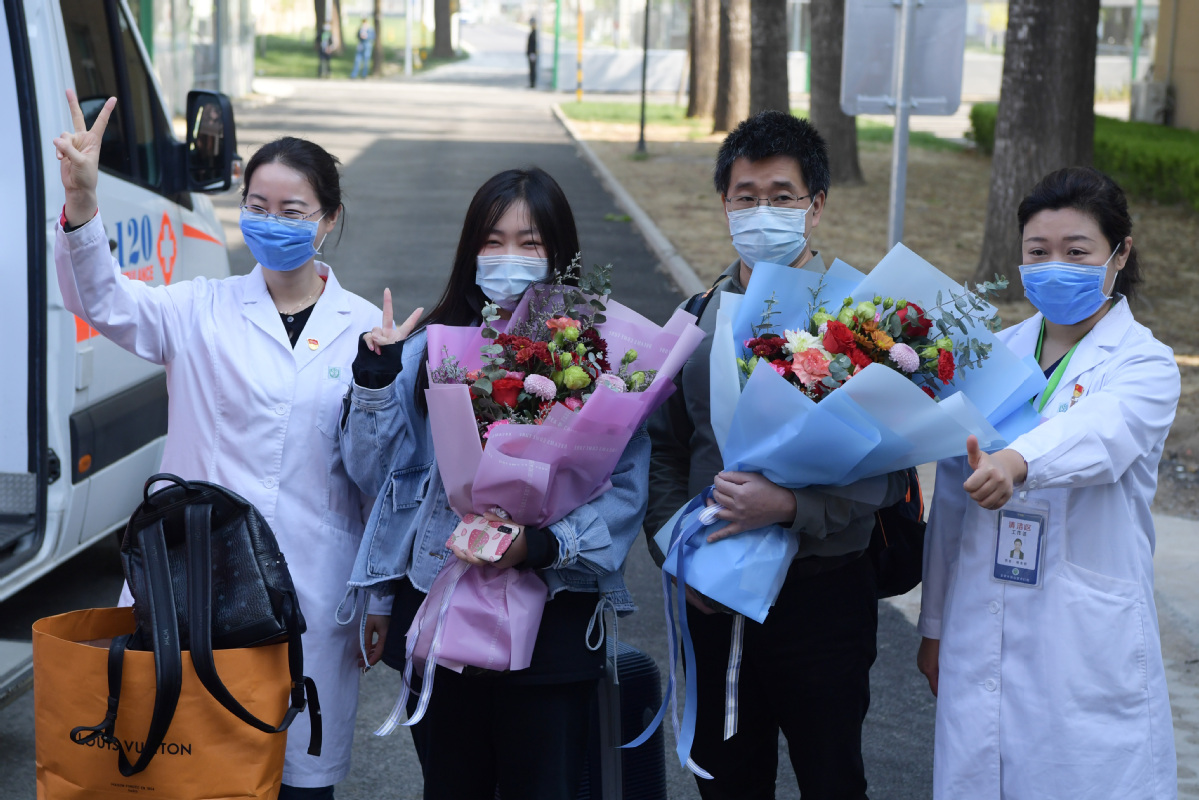 A major hospital in Beijing designated to screening and treating COVID-19 patients traveling from overseas will close on Wednesday, after the last two patients were cured and released on Tuesday.
A total of 2,175 people were tested at Beijing Xiaotangshan Hospital over the past 44 days, with 54 confirmed cases hospitalized for treatment, the hospital said.
All the first group of 912 medical workers that have left the hospital after completing the mission have tested negative for the coronavirus, it said.
The hospital, with more than 1,600 beds, was completed on Mar 8, and began operating on Mar 16 amid rising risks of infections from passengers coming from abroad. It was designated for COVID-19 testing among travelers from overseas, and treatment of suspected cases and confirmed mild or common cases. Medical workers from 22 major hospitals in Beijing were dispatched to the hospital for diagnosis and treatment.