Georgia eateries reopen as more US states ease pandemic shutdowns
Updated: 2020-04-28 09:08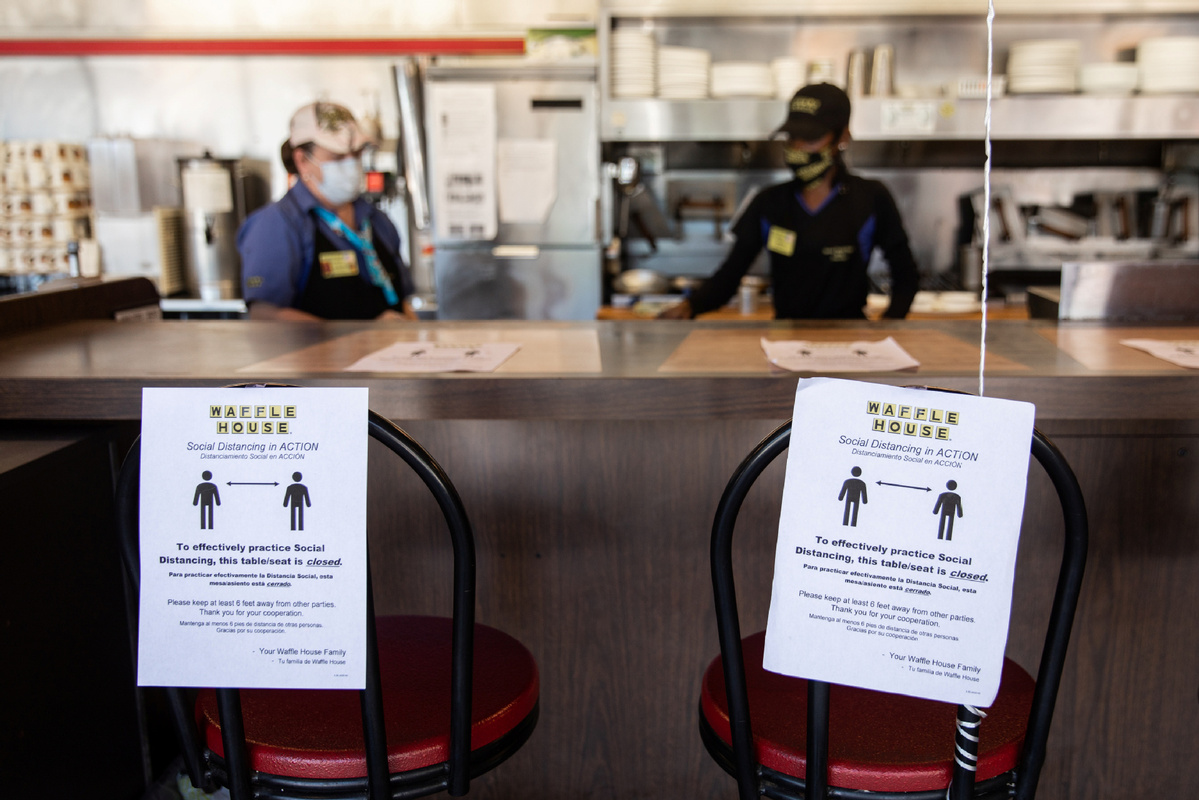 ATLANTA - Georgia, at the vanguard of states testing the safety of reopening the US economy in the midst of the coronavirus outbreak, permitted restaurant dining for the first time in a month on Monday while governors in regions with fewer cases also eased restrictions.
Eager to revive battered commerce despite warnings from public health experts about the lack of testing, a handful of states from Montana to Mississippi were also set to reopen some workplaces deemed to be nonessential.
Alaska, Oklahoma and South Carolina, along with Georgia, previously took such steps, after weeks of mandatory lockdowns that have thrown millions of Americans out of work and led to forecasts that an economic shock of historic proportions is at hand.
President Donald Trump and some local officials have criticized Georgia Governor Brian Kemp for forging ahead to add restaurants and movie theaters to the list of businesses - hair and nail salons, barber shops and tattoo parlors - that he allowed to reopen last week, albeit with social-distancing restrictions still in force.
No companies are required to reopen, and it remained to be seen how many merchants would choose to return to business and how many customers would show up if they do.
Some owners and managers of eateries in Atlanta, the state's largest city and capital, were less than enthusiastic.
"It's not safe," said Brian Maloof, owner of Manuel's Tavern, a fixture for more than 60 years. "I don't know when we'll open, but I'm afraid it won't be anytime soon."
But Moe's Original BBQ by the Georgia Tech campus hung an open sign on the door for the first time in a month.
"I don't know if this is a big step to normal, but at least it's something," owner Brian Mancuso said of his trickle of lunch customers.