Women in menswear
By Chen Meiling | China Daily | Updated: 2020-04-28 08:12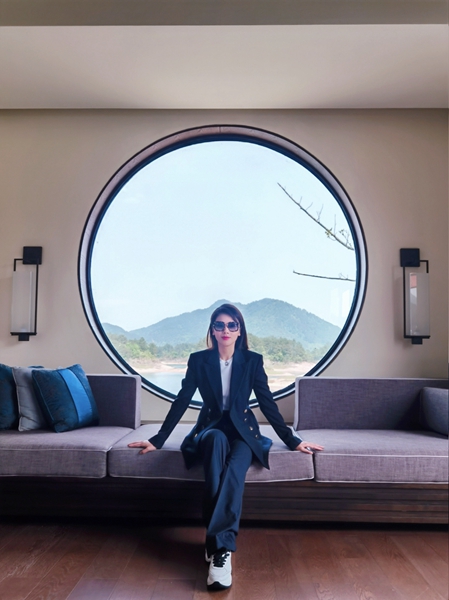 Experts say androgynous fashion doesn't subtract from femininity but can work well if done right, Chen Meiling reports.
Some women prefer clothing that appears more masculine-suits, ties, waistcoats and overalls-over intricately designed feminine garments.
A rising awareness among women of their independence, individuality and social recognition, as well as the gradual changes in gender culture at work and home, have manifested in their choices of attire, experts say.
The fashion of taking an androgynous appearance, which Chinese pop fans first learned from Japanese and South Korean stars, also suggests Chinese society's open approach to aesthetics, they add.
Yao Qing, 23, cut her hair shorter and got rid of her floral skirts after becoming a college sophomore in 2016.
She started wearing collared shirts, loose pants and sneakers, and chose clothes with few patterns and black, white and gray color schemes.
"I felt more myself that way," Yao says, adding that although she has maintained the image of a "sweet and well-behaved lady" for years, she has been actually fond of outdoor sports such as skateboarding and skiing since childhood.