Frontline health workers set up safety shield against COVID-19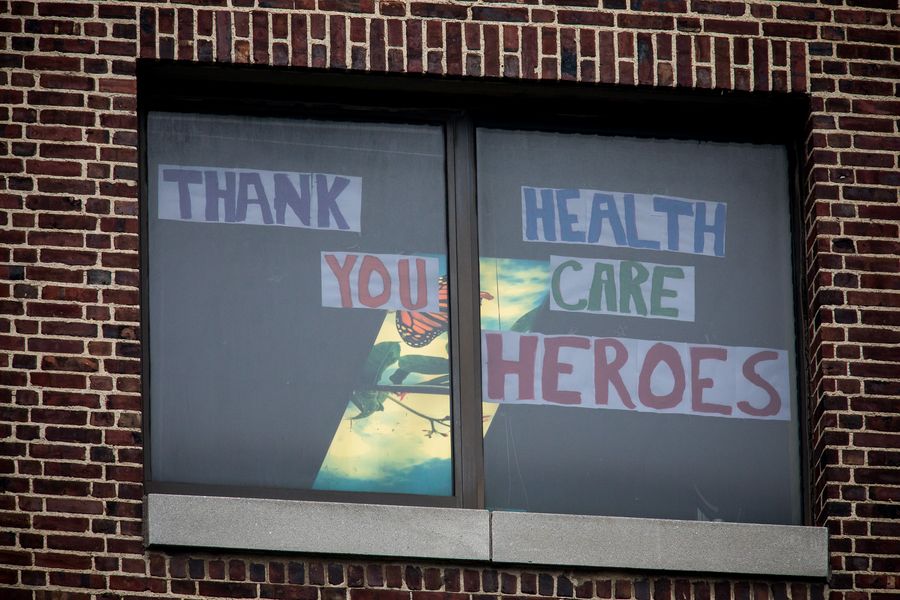 "My babies are too young to read it now. And they'd barely recognize me in my gear. But if they lose me to COVID I want them to know Mommy tried really hard to do her job," Cornelia Griggs, a New York pediatric surgeon, wrote in an emotional post to her toddlers in March.
A mother on the frontlines of the coronavirus pandemic, Griggs is using her sacrifice and courage as a powerful teaching moment for her children. The viral tweet received about 103,000 retweets and 530,000 likes within 24 hours.
According to the latest figure of Johns Hopkins University, coronavirus infections have risen to nearly 2.9 million worldwide along with more than 200,000 deaths.
Griggs, along with thousands of fearless medical workers across the world, has been putting up an arduous and brave fight against COVID-19, trying to turn the tide on the pandemic which knows no borders and recognizes no races.
Many are working long hours, with their own lives upended by the unprecedented health crisis; some have volunteered to help out without any second thoughts; some have even lost their lives on the front lines of the battle against the coronavirus.